We have been providing hog roast feasts for over ten years in Cirencester and the local area. We have served hundreds of private parties, anniversaries, and weddings as well as helping corporate events managers with their food needs. You won't have to compromise on quality or quantity if Hog Roast Cirencester are catering for your big day. We offer flexible, affordable and tailored catering packages for all occasions and budgets, and we can provide hot, freshly made food for any number of people.
Planning a special celebration or party? A hog roast is the ideal way to feed your attendees. At Hog Roast Cirencester, we cater for all sorts of events – indoor and out. We can assist you with a fantastic feast sure to satisfy any hungry party goer, regardless of age. Our catering services are ideal for parties big and small.
It doesn't matter which style of catering package we are providing or the type of occasion we are catering for, the Hog Roast Cirencester team appreciate how special and unique each event is, which is why we always put everything into making it a hugely enjoyable experience for everyone involved.
A Hog Roast for Every Kind of Event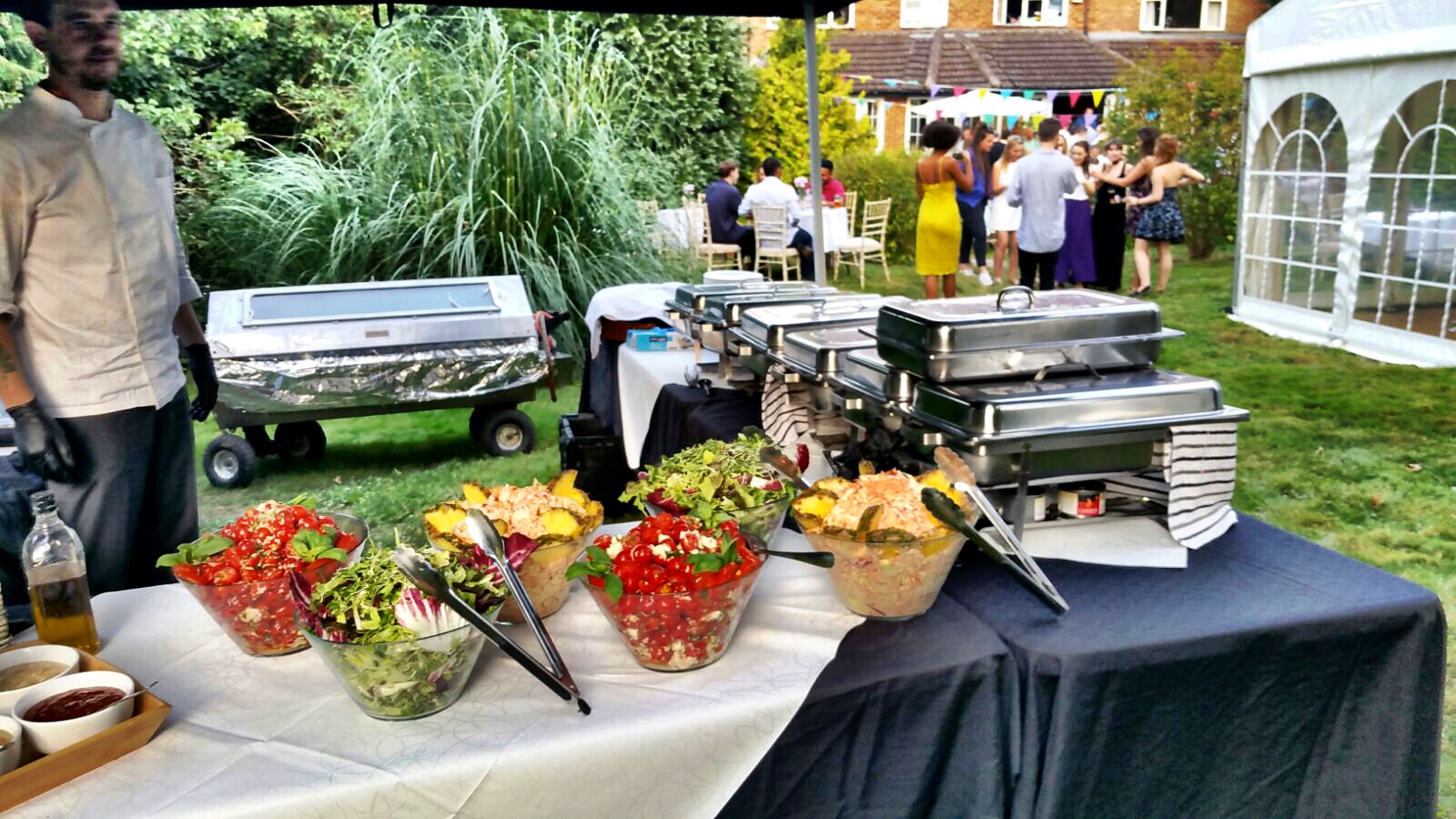 At Hog Roast Cirencester, all our products are sourced locally so that only the finest, freshest ingredients are laid in front of you. We have a large selection of menus to pick from, making it easy to cater for all tastes – although our speciality is succulent hog roasts, we can provide you with delicious vegetarian dishes too. Our chefs come with years of experience in handling food on location, making sure that everything looks fabulous as well as tasting great.
When you book with Hog Roast Cirencester, we'll come to your event and set-up at a time that suits you, arriving early is typical. We time our cooking so that it's ready to suit your party schedule and all our food is served to a high quality. Our packages mean that clearing up is not required, you don't need to worry about loading the dishwasher or throwing out hundreds of disposable plates – we take everything away that we bring with us. We even take the hog roasting machine back, so you don't need to worry about scrubbing that up either!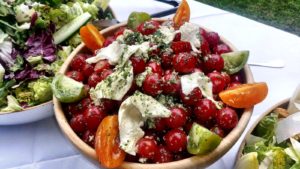 We can cater in any type of venue in Cirencester, including in outdoor public spaces, private gardens, business premises and function rooms. Our ability to cater in so many different places does not mean that we cut corners in our food preparation methods in order to be able to provide food in any environment. We make everything from scratch on-site whilst the meat is cooking, and we exclusively use the freshest locally sourced produce in all of our dishes.
Why We Love Catering In Cirencester
Cirencester is a historic market town in Gloucestershire that is often referred to as the Capital of the Cotswolds. It offers lots of charming venues and outdoor spaces that are ideal locations for celebrating a special occasion or hosting any kind of party or community event at any time of year.
The Hog Roast Cirencester team love catering for any kind of large or small event in Cirencester and showcasing our flexibility when it comes to event catering in the area. We have played a part in many memorable occasions in Cirencester over the years and we appreciate how special and unique each event is. Our varied menus and capacity for catering in any outdoor environment or indoor venue in Cirencester makes us such an appealing and practical catering choice. We are able to provide the same unbeatable hog roasts and high standard of freshly made food wherever we are catering in Cirencester.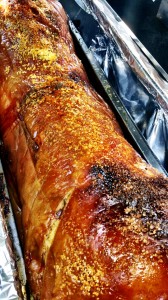 There are several food and dining places in Cirencester but it is commonly known because of the town's most famous hog roasting company. This is simply named, Hog Roast Cirencester. Our company is made up of a fantastic team of chefs, assistants, cleaners, managers and many more. We offer a variety of menus to cater for the hungry people of the town.
Hog roast Cirencester is well recommended by people living in the town and outer areas as its reputation is so high. We are known for our delicious choice of meat, sides and desserts. These often include spit roasted hog, lamb, beef and chicken and fish too. We always bring our professional roasting machine to the events that we cater.
Hire a Hog Roast Machine in Cirencester
Our fleet of machines are all designed to produce excellent results no matter how much prior event catering experience you have. Even if you have never catered for an event before, our expert team will match you with a machine that meets all of your requirements and ensure that you feel completely confident about operating it.
To make things even easier for you, we will deliver the machine you have hired to your premises ourselves and our friendly delivery team will talk you through everything you need to know in order to produce your own successful hog roast to wow you guests with!