Planning a special celebration or party? A hog roast is the ideal way to feed your attendees. At Hog Roast Cirencester, we cater for all sorts of events – indoor and out. We can assist you with a fantastic feast sure to satisfy any hungry party goer, regardless of age. Our catering services are ideal for parties big and small.
At Hog Roast Cirencester, all our products are sourced locally so that only the finest, freshest ingredients are laid in front of you. We have a large selection of menus to pick from, making it easy to cater for all tastes – although our speciality is succulent hog roasts, we can provide you with delicious vegetarian dishes too. Our chefs come with years of experience in handling food on location, making sure that everything looks fabulous as well as tasting great.
A Hog Roast for Every Kind of Event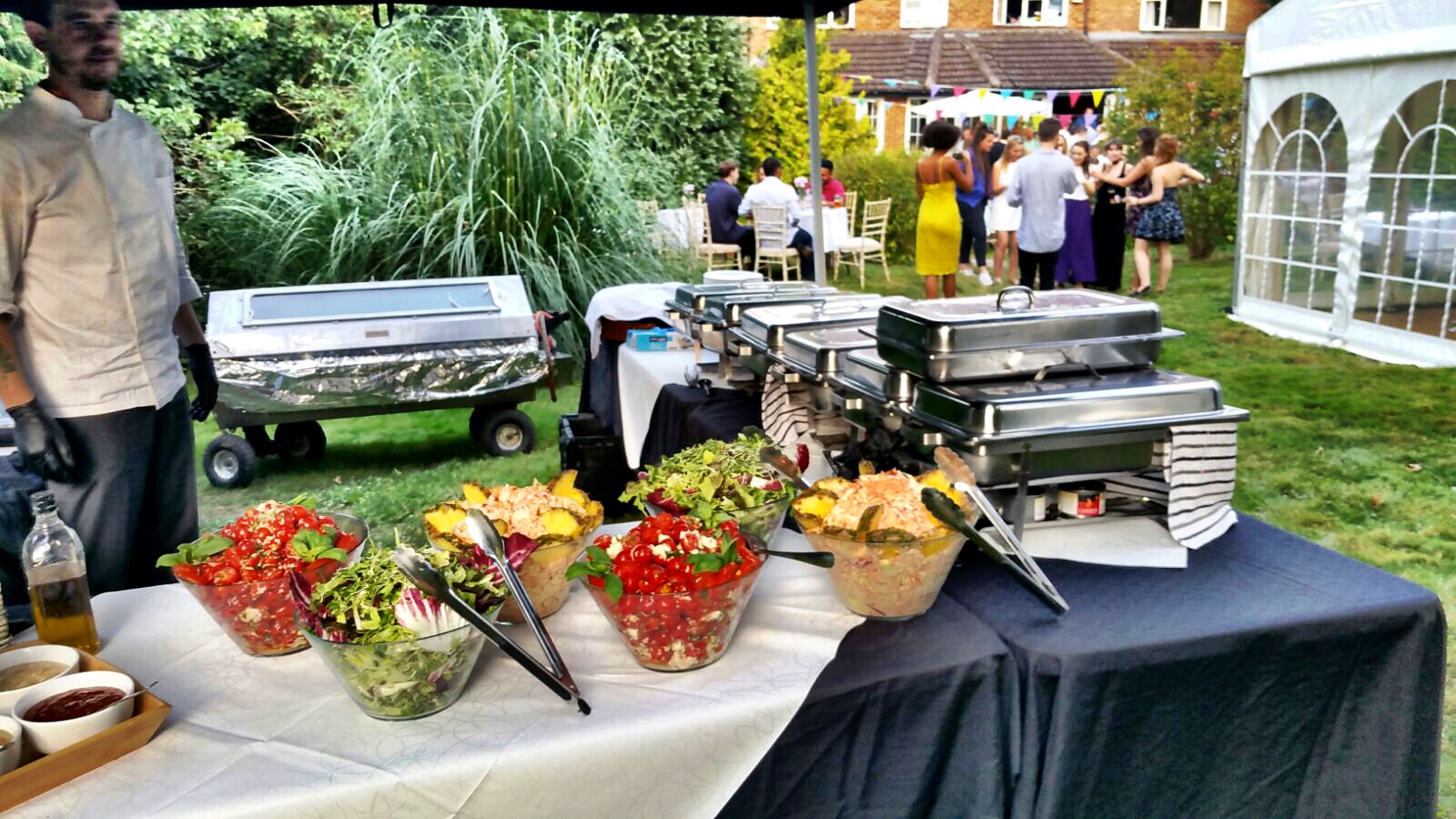 We have been providing hog roast feasts for over ten years in Cirencester and the local area. We have served hundreds of private parties, anniversaries, and weddings as well as helping corporate events managers with their food needs.
There's no doubt that organising a special occasion can be stressful, so we want to make dealing with the food as straightforward as possible. Give us a call or get in touch with us over the phone so we can discuss your exact needs and give you an accurate quotation.
When you book with Hog Roast Cirencester, we'll come to your event and set-up at a time that suits you, arriving early is typical. We time our cooking so that it's ready to suit your party schedule and all our food is served in high quality plastic bowls, plates and serving dishes – with cutlery to match. Our packages mean that clearing up s not required, you don't need to worry about loading the dishwasher or throwing out hundreds of disposable plates – we'll just take everything away and clean it after. We even take the hog roasting machine back, so you don't need to worry about scrubbing that up either!
Hire a Hog Roast Machine in Cirencester
If hiring a catering team doesn't sound appealing, but you still want to enjoy the delicious results of a hog roast, you can also hire a hog roasting machine from us and cook your meat yourself. We can source a free-range hog for you as well.
Our Cirencester hog roast prices start at about £250, but contact us now to get the best price. We can tailor our menu to suit your palette and budget perfectly.